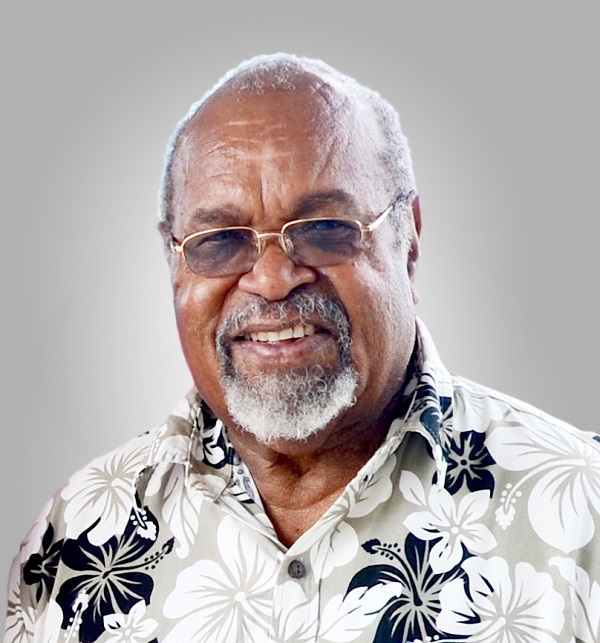 The Rt Honourable Grand Chief, Sir Michael Thomas Somare CGL, GCMG, CH, CF, SSI, KStJ, KSG passed away on 26 February 2021.
Sir Michael is known as the Father of the Nation for leading Papua New Guinea to its political independence from Australia on 16 September 1975. He has been instrumental in Papua New Guinea politics, forming many Governments and was the longest serving Prime Minister of our country (1975-1980, 1982-1985, 2002-2010).
Sir Michael had been instrumental in Papua New Guinea's development for the last 46 years and he is well respected throughout the country. His passing is a great loss to the people of Papua New Guinea.
The late Sir Michael died at the age of 84. He leaves behind his wife Lady Veronica, his five children, grandchildren, and great grandchildren.
Kindly be advised that the High Commission in Canberra and the PNG Consulates in Sydney, Brisbane, and Cairns will have Books of Condolence for signing by all fiends of the Late Sir Michael and Papua New Guinea.
The Books of Condolence will be available for signing at the High Commission (39-41 Foster Crescent) on Monday 1st to Friday 5th March 2021, from 10:00 am to 1:00 pm, and from 2:00 pm to 4:00 pm.
Those wishing to pay their respect electronically are most welcome to do so via kundu@pngcanberra.org.
We thank you all for sharing this moment of grief and loss of our great leader, the Late Sir Michael. May his soul rest in peace.